One interior design trend that can feel daunting is mixed metals. However, we love the visual interest and depth they can add to a kitchen or bathroom space! Today, we connected with one of our designers to get the definitive guide on how to mix metals. So, keep reading for our tips on how to try this trend in your own space!
Designer Tips On How To Mix Metals
---
Selecting finishes can be endless with all of the possibilities to choose from. In a brand new space, you're likely picking out everything from lighting to hardware and plumbing fixtures. When designing a kitchen or bathroom, we have a general rule of thumb we abide by in all of our projects. If you're mixing metals, try mixing between metal elements but matching within each metal category.
Mixing metals adds interest and depth to any design. Coordinating the right amount of contrast can create a cohesive and timeless design. Here are a few dos and don'ts we've learned over the years!
Dos and Don'ts of Mixing Metals
---
Do consider the color palette in your space. Are your walls, backsplash, cabinetry, and tile colors reading more cool tones or warm tones? If you have a cooler tone backsplash, try a warmer metal. This will add the right amount of contrast and harmonize the entire home beautifully.
Do consider an intentional look. There are a few ways you can make mixing metals look intentional and not chaotic! Our general rule of thumb on how to mix metals would be to mix between metal elements and match within the metal category. For example, in a kitchen design, try stainless steel appliances, brass lighting, and matte black hardware and plumbing fixtures. This look feels intentional because all of the metals have their own category!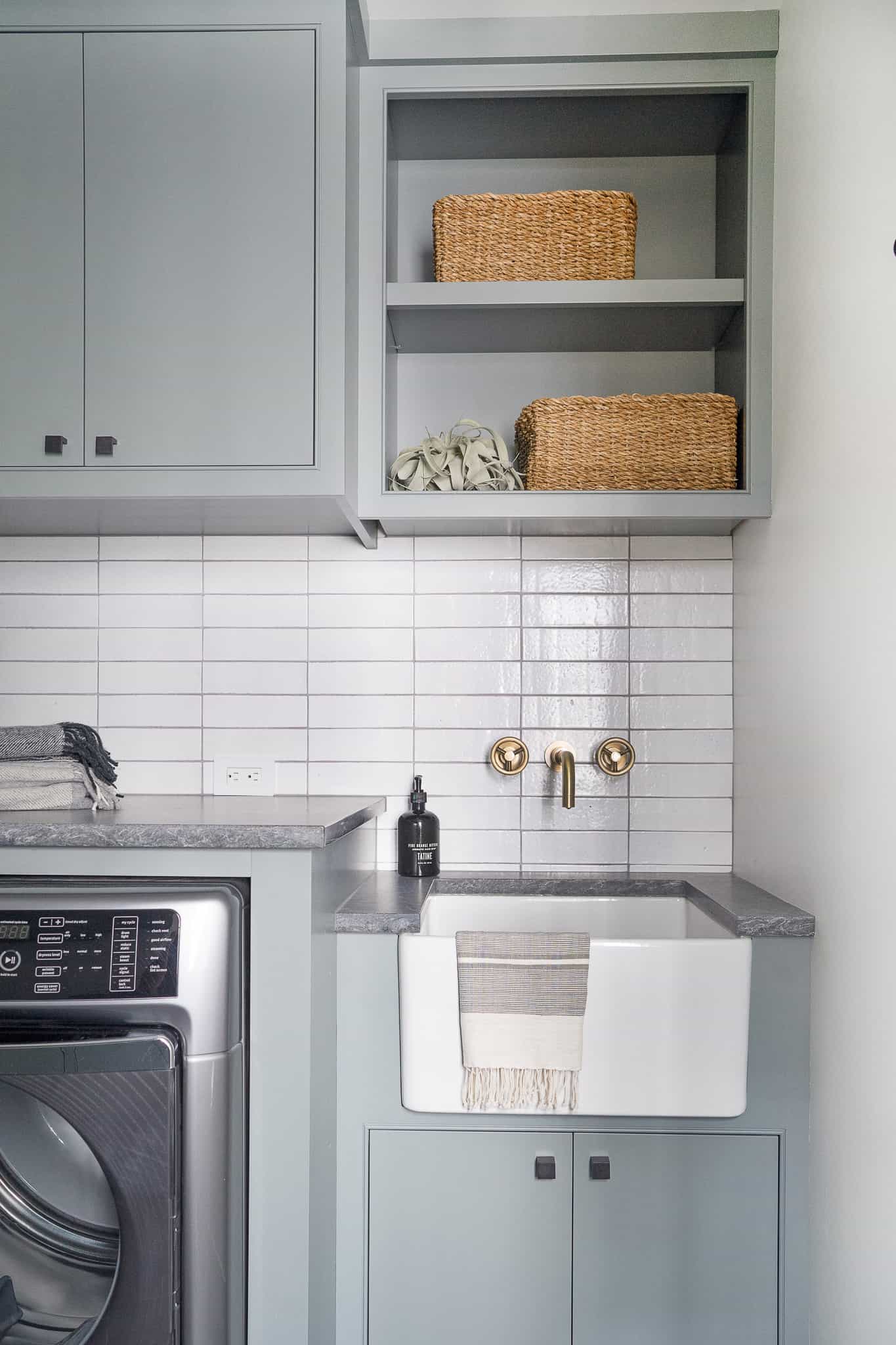 Don't be afraid of mixing warm and cool tones. Warm metals such as brass or nickel pair very well with cool metals such as chrome. The warm tones read as a rich pop of color when placed near cool metals!
Don't use similar metallic tones. Similar metal tones that are not identical can look like a mistake. For example, don't mix brass with unlacquered brass! Contrast is key. So, mix those metals! Use matte black with brass or brass with chrome instead.
Don't forget about texture. When considering metal tones, think about the textures you want to bring into your space, too. We like to combine matte, polished, and hammered finishes to achieve a cohesive and visually rich atmosphere.
Shop Our Hardware & Fixture Picks
---
Knobs

Pulls

Fixtures

---
We hope this post helps you mix metals in your own home! For more hardware picks, visit our affiliate shop – We've got something for everyone! If you missed them, head here for our interior insights posts on kitchen island layouts and wall and trim paint tips. Make sure you're following us on Instagram and submit your questions every month – Maybe you'll see your question answered next!